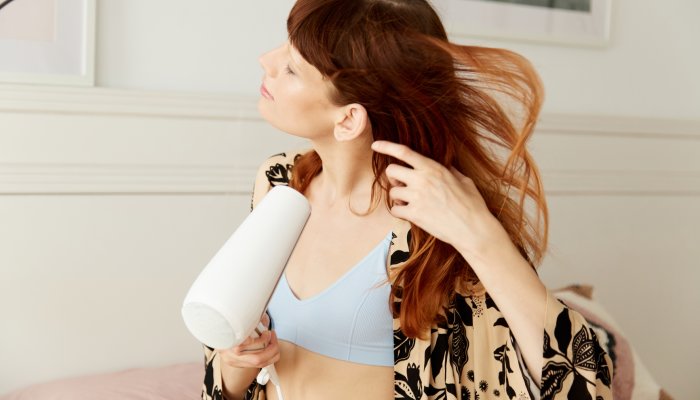 "The safest and most effective way to straighten kinky or curlier textures is with a blow dryer with a comb attachment," Dickey says. "The constant motion of detangling and running the blow-dryer from roots to ends will gently and more consistently straighten the hair with an even amount of heat." Not to mention, it's less work for those of us who aren't too savvy with our non-dominant hand.
If you don't have a tool with a comb attachment, though, don't fret: Dickey says using a paddle brush and a blow-dryer with a concentrator nozzle yields the same results. 
A final note: If you find your sections of hair too dry as you move along, Aaron Grenia hairstylist and co-founder of IGK, mentions you can always spritz them with product or water to re-moisten. "As the hair is drying, re-spray the sections of hair and blow-dry again," he says.